Notice of Special Meeting
Board of Trustees
W.H. Walters Free Public Library
September 21, 2016
A Special Meeting of the W.H. Walters Free Public Library Board of Trustees will be held on Wednesday, September 21, 2016 at 7:00 p.m. in the library, located at 1001 East Blvd. Alpha, N.J. 08865.
The purpose of this meeting is to work on the library's by-laws, policies, approve minutes, and financial responsibilities.
Action may or may not be taken.
---
Make getting a Library Card
part of your Back-to-School activities.
Take advantage of everything your Library offers - in the Library and on the Web.
Access premium resources, downloadable eBooks, Audio-books, and much more. All you need is your Library card! Get yours today!
---
---
The Library now has a Tween Book Club(ages 10+) and a Young Adult Book Club(ages 14+) as well as an Adult Book Club!
All are welcome to join us! We are always looking for new members, so don't be shy! Just call or email if you are interested in joining any of them.
---
September 26, 2016- National Banned Books Week! Celebrate your freedom to read by reading a banned book! Works include: Harry Potter, If I Ran the Zoo, and James and the Giant Peach. Visit our display for more books that have been challenged.
---
Teachers and Educators

Help us help your students! Tell us what assignments your students will be researching at our library and we will work to have the required materials available for your students.
---
ONOING
Stop in to browse.

---
Voter Registration
New Jersey Public Libraries provide information and assistance to voters and prospective voters. The link below, through the New Jersey State Division of Elections, provides voter registration forms both in English and in Spanish.

Voter Registration Application Forms by County
---
---
W. H. WALTERS FREE PUBLIC LIBRARY
Alpha, NJ 08865

For account questions, to renew items or to sign
up for events please contact us at:
E-MAIL

alphapubliclibrary@verizon.net
Send an email with the word "

Join"

in the subject field to

alphapubliclibrary@verizon.net

to receive email blasts of Library Programs and Events. Stay informed and know what's happening at the Library.
Have You Liked Us on Social Media yet?
Do you want to stay updated on all of the library's activities? Click here to like our Facebook page!

VISIT US


MON

WED

THU

FRI

SAT

9:30AM - 7PM

9:30AM - 7PM

9:30AM - 5PM

9:30AM - 5PM

9:30AM - 1PM
---
Any changes to our normal hours, including for inclement weather,
will be announced on our Facebook page.
---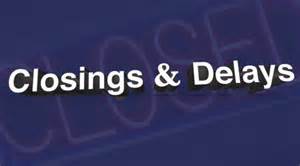 ---
Our library has become a vibrant community center. We have space for community groups, space for tutoring, and a host of educational and entertaining programs for children, teens and adults. We want to work with the community to build on our successes and to ensure that our library is an engaging and welcoming place to meet. Feel free to make any suggestions to our Library Director to improve our services.
---
"Why buy a book when you can join a library?"
Inter-library Loan:
If we do not have the book you want we will try to borrow it from another library or may consider buying it and adding to our collection.
---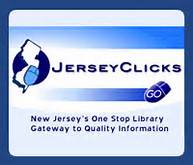 General journal articles, plus newspaper, business, education and health sources. Ask the circulation desk for the access code.
2 Weeks:
Books, Audio, & Magazines
3 Nights:
DVDs
---
WE NOW HAVE A FAX MACHINE AVAILABLE FOR PATRON USE. $1.00 PER PAGE
---
Is there something you'd like to know about or see as a program?
Or better yet.
Do you have a skill, talent, passion or creative know-how you'd like to share with the community?
Let us know! Contact us at 908-454-1445,
stop in at the library or email.
---
OUR COMMUNITY