Our library has become a vibrant community center. We have space for community groups, space for tutoring, and a host of educational and entertaining programs for children, teens and adults. We want to work with the community to build on our successes and to ensure that our library is an engaging and welcoming place to meet. Feel free to make any suggestions to our Library Director to improve our services.
---
"Why buy a book when you can join a library?"
Inter-library Loan:
If we do not have the book you want we will try to borrow it from another library or may consider buying it and adding to our collection.
---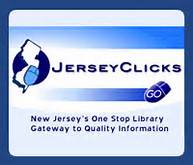 General journal articles, plus newspaper, business, education and health sources. Ask the circulation desk for the access code.
2 Weeks:
Books, Audio, & Magazines
3 Nights:
DVDs
---
WE NOW HAVE A FAX MACHINE AVAILABLE FOR PATRON USE. $1.00 PER PAGE
---
Is there something you'd like to know about or see as a program?
Or better yet.
Do you have a skill, talent, passion or creative know-how you'd like to share with the community?
Let us know! Contact us at 908-454-1445,
stop in at the library or email.
---
OUR COMMUNITY